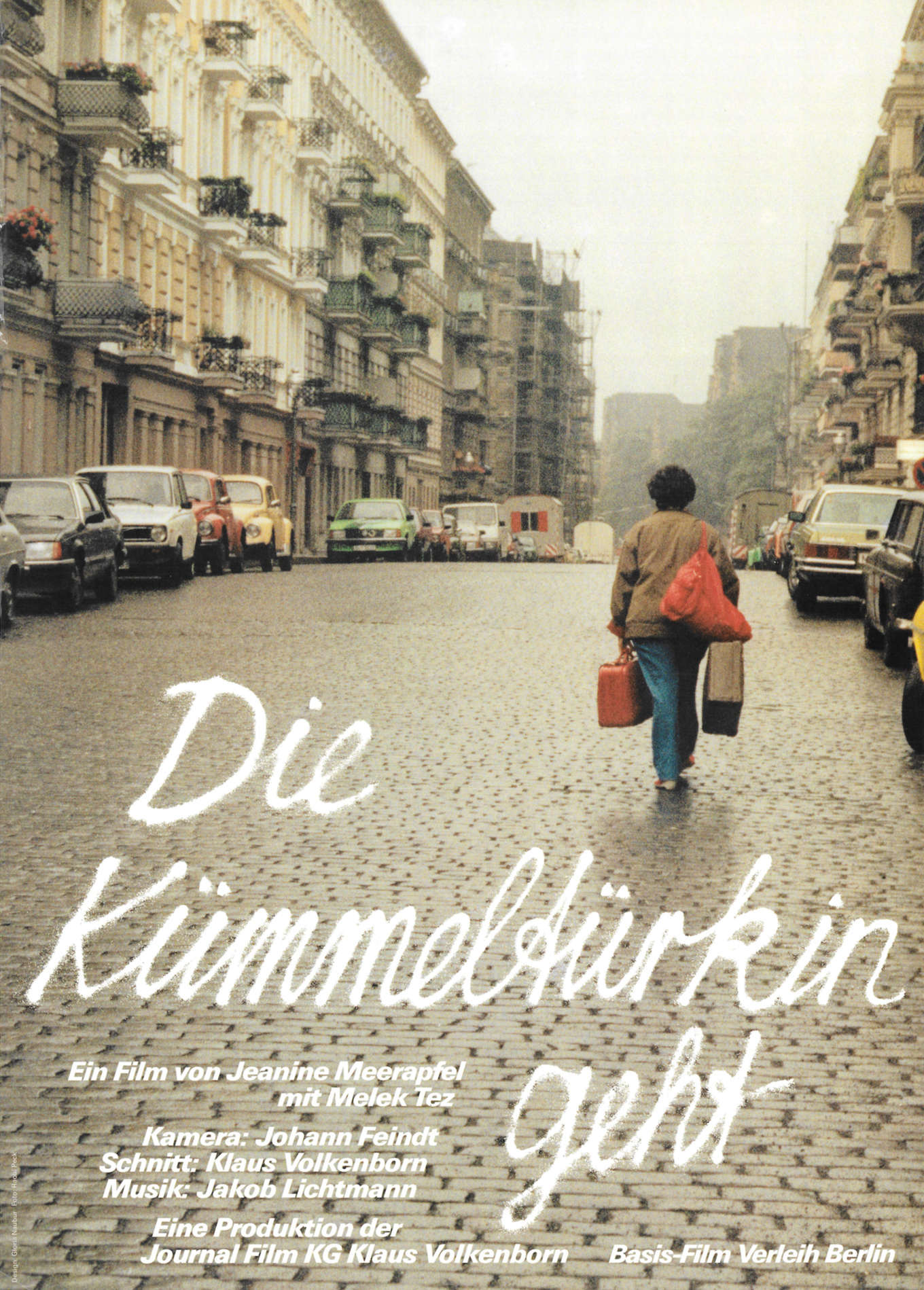 Documentary
Germany | 1985
Digital | 16 mm | 88 min
---
Language · German
Subtitle · English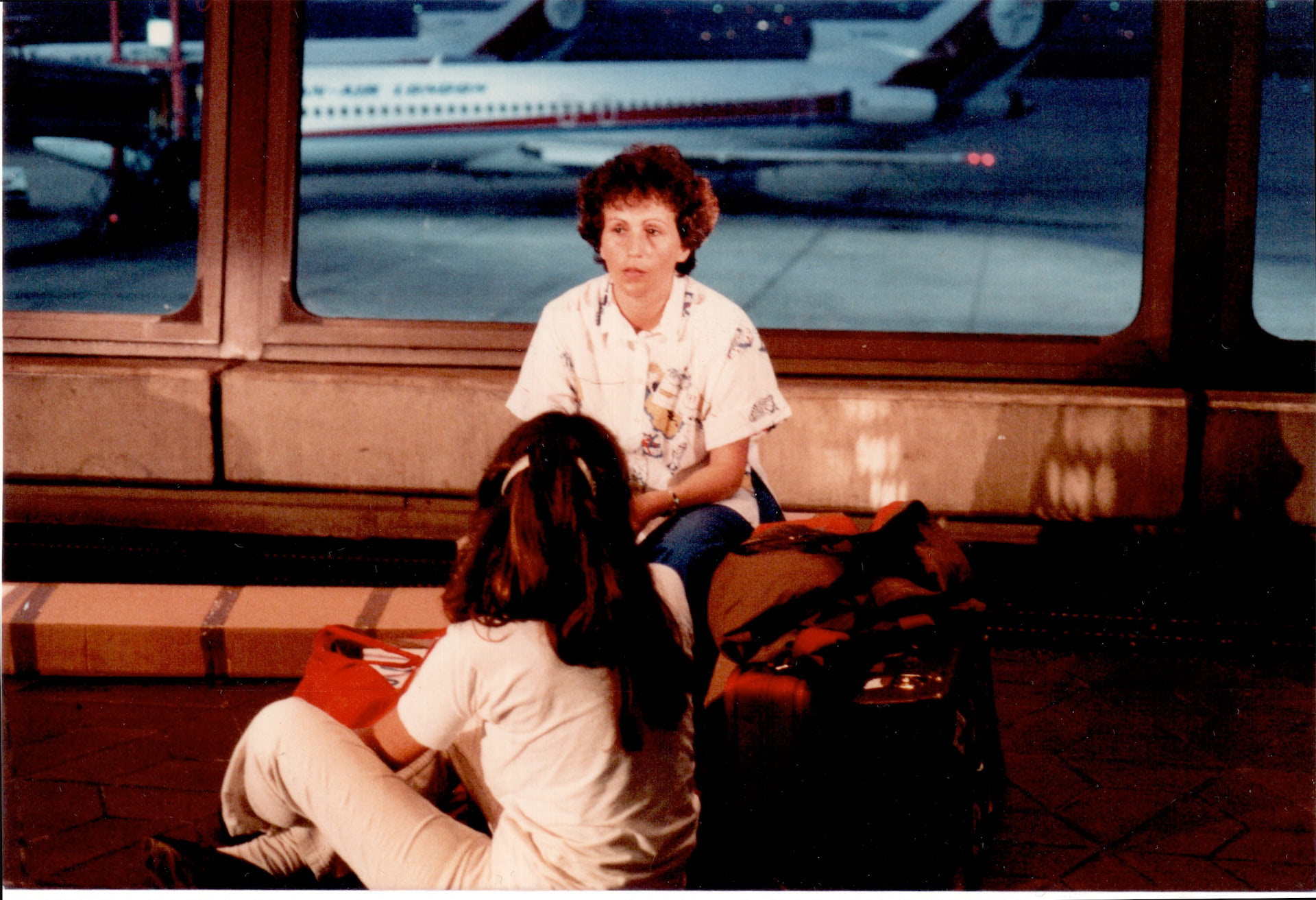 ---
Trailer
---
The real life of one Turkish immigrant tells more than statistics and the worn-out slogans about foreigner-politics in West-Berlin. The film depicts some facts about the life and the destiny of Melek, a 38 years old Turkish woman, who decides to go back to her home country after 14 years of living and working in Berlin.
It's the portrait of an unusual person, a woman with quite a lot of chuzpeh and a strong will to survive. She forces us to reconsider the stereotyped idea we commonly have about a "typical" Turkish woman.
It's impossible to classify Melek into one-sided categories. And the same happens to the film about Melek: it's a documentary but also a fiction, a collection of images and associations about her Istanbul dreams and her Berlin experiences.
Melek leaves is an attempt to describe the invisible wounds that have marked a "Gastarbeiterin", a migrant worker, after 14 years in West Germany.
---
Script | Director · Jeanine Meerapfel
Cast · Melek Tez | Family Kantemir | Niyazi Türgay | Maksud Yilmaz | Erna Krause | Etta Czach
Photography · Johann Feindt
Sound · Paul Oberle | Margit Eschenbach
Editing · Klaus Volkenborn
Music · Jakob Lichtmann
Production · Journal Film KG, Klaus Volkenborn
---
Awards
1985
German Critics Award · Berlin Film Festival | Germany
Otto-Dibelius-Award of the Evangelical church · Berlin | Germany
Festivals
1985
Forum of Young Film · Berlin | Germany
BFI-London Film Festival · London | Great Britain
DOK LEIPZIG · Leipzig | Germany
Edinburgh Int. Film Festival · Edinburgh | Great Britain
Festival · Strasbourg/ France
Festival du cinéma du reél · Paris | France
Valladolid Int. Filmfestival · Valladolid | Spain
IFFI · Innsbruck | Austria
---
---
"But never before has this topic – despite numerous cinematic efforts to do so – been presented in such a completely unsentimental and yet subtly nuanced way. Here, no wordy accusations are made like wooden hammers; here, affectionate, sharp-eyed and thoughtful observations are enough to make one concerned, angry, to incite one to overcome one's own helplessness, coupled with a head-turning guilty conscience. Melek leaves – this is cinema of provocation, anger and tension."

Hannoversche Allgemeine, Hanover (gt, 19.04.85)
"For me, this was one of this year's best Berlinale films because it achieves and moves more than many words, reports or discussions."

TIP, Berlin (Hans-Ulrich Pönack, No. 8/85)
"In this way, she succeeds in evoking new, surprising images and sounds from a subject that seems to be used up today."

Frankfurter Rundschau, Frankfurt am Main (Malte Ludin, 30.04.85)
---