Jeanine Meerapfel is a filmmaker, screenwriter and producer. She lives in Berlin.
Born in Buenos Aires, she attended journalism school there and then worked in Argentina as an editor and freelance journalist. From 1964 to 1968 she studied at the Institute for Film at the Ulm Academy of Design under Alexander Kluge and Edgar Reitz. In 1980 she made her first feature film Malou. Numerous award-winning documentaries and feature films followed, such as Im Land meiner Eltern (1981), Amigomío (1995), and many others. From 1990 to 2008, Jeanine Meerapfel was a professor of film/television at the Academy of Media Arts in Cologne. At the beginning of her tenure in Cologne, she led the art academy as spokesperson of the founding committee. In 2008, Neue Visionen Medien released an edition of her films on DVD. In 2012 her film Der deutsche Freund, an Argentine-German co-production, was released. In 2015 she produced the audiovisual essay Confusion/Diffusion together with Floros Floridis. A retrospective of her films was recently presented in 2018 by Bundesplatz Kino in Berlin and in early 2019 by Cinemateca de Cuba in Havana. She also produced, again in collaboration with Floros Floridis, the audiovisual essay Moving Sand / Topos with premiere on May 29, 2019 and, after several international stops, it was re-released at the Akademie der Künste in Berlin on November 9, 2019) . In December 2019, she was president of the jury of the 41st Festival Internacional del Nuevo Cine Latinoamericano in Havana. In 2020, she was awarded the Federal Cross of Merit 1st Class for her accomplishments as a filmmaker and author, as well as her commitment to human rights, freedom of expression and the equal diversity of cultures. In the fall of 2020, she initiated the "European Alliance of Academies," an alliance of initially 60 art academies and cultural institutions from countries in the European Union, the United Kingdom, and Norway, that stands together for the freedom of art (www.allianceofacademies.eu). In February 2021, the German Federal Association of Directors (BVR) appointed the filmmaker honorary president.
Jeanine Meerapfel has been a member of the Academy of Arts, Film and Media Arts Section since 1998. From 2012 to 2015, she was deputy director of this section. In 2015, she was elected President of the Academy of Arts. She was re-elected in May 2018.
Prizes and Awards (selection): 1981 Prize of the International Film Critics FIPRESCI in Cannes for Malou; 1985 Prize of the German Film Critics for Die Kümmeltürkin geht; Federal Film Award 1989 and Argentine Oscar nomination for La Amiga; 2000 Artist Award of the State of North Rhine-Westphalia; 2001 Special Award at the Argentine Festival Mar del Plata for Anna's Summer; 2012 Honorary Award for her life achievements at the International Film Festival Innsbruck.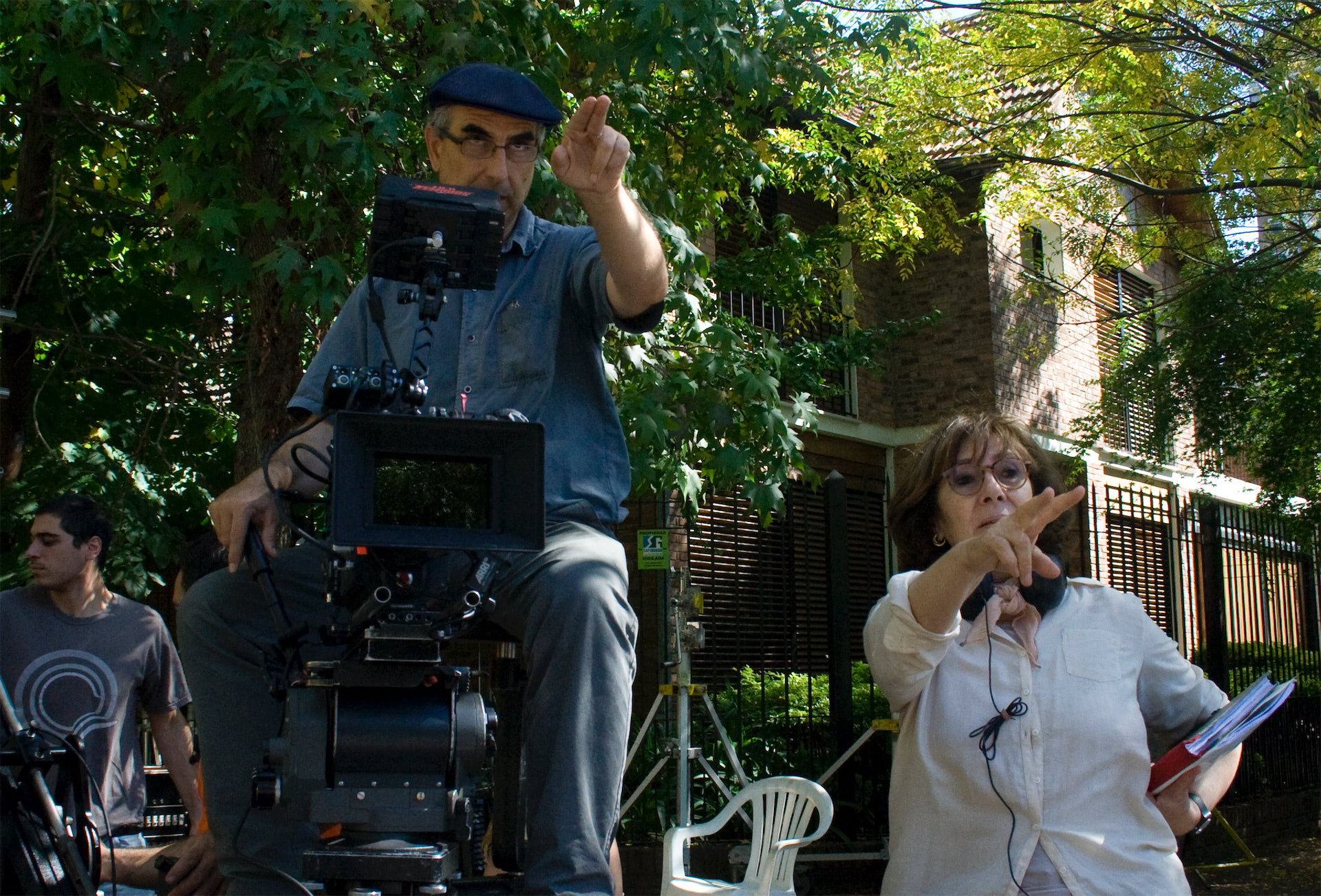 ---
1961 – 1964 | Journalistenschule in Buenos Aires, Redakteurin und freie Journalistin
1964 – 1968 | Studium am Institut für Filmgestaltung der Hochschule für Gestaltung Ulm bei Alexander Kluge & Edgar Reitz
seit 1968 | Drehbuchautorin und Filmregisseurin
1970 – 1980 | Freie Mitarbeit als Filmkritikerin für verschiedene Printmedien
1990 – 2008 | Professorin im Bereich Film/Fernsehen an der Kunsthochschule für Medien Köln, u.a. Leiterin der Kunsthochschule als Sprecherin des Gründungsausschusses
2012 – 2015 | Vize-Direktorin der Sektion Film der Akademie der Künste Berlin
seit 2015 | Präsidentin der Akademie der Künste Berlin
2020 | Initiatorin der "Europäische Allianz der Akademien", einen Zusammenschluss von zunächst 60 Kunstakademien und Kulturinstitution aus Ländern der Europäischen Union, aus Großbritannien und Norwegen, die gemeinsam für die Freiheit der Kunst einsteht (www.allianceofacademies.eu).
---
seit 1998 | Mitglied der Akademie der Künste Berlin
seit 1990 | Mitglied der European Film Academy
---
1981 | Preis der Internationalen Filmkritik FIPRESCI in Cannes für "Malou"
1985 | Preis der deutschen Filmkritik für "Die Kümmeltürkin geht"
1989 | Bundesfilmpreis 1989 und argentinische Oscar-Nominierung für "La Amiga"
2000 | Künstlerinnenpreis des Landes Nordrhein-Westfalen im Bereich Regie
2001 | Spezialpreis beim argentinischen Festival Mar del Plata für "Annas Sommer"
2012 | Ehrenpreis im Filmfestival Innsbruck für das Gesamtwerk
2020 | Auszeichnung mit dem Bundesverdienstkreuz 1. Klasse für ihre Erfolge als Filmemacherin und Autorin sowie ihren Einsatz für Menschenrechte, Meinungsfreiheit und die gleichberechtigte Vielfalt der Kulturen
2021 | Ernennung zur Ehrenpräsidentin des Bundesverbands Regie (BVR)
---
2002 | Madrid
2018 | Bundesplatz-Kino in Berlin
2019 | Cinemateca de Cuba in Havanna
---
1984 | Berlinale
2009 | Biberach
2019 | Präsidentin der Jury des 41. Festival Internacional del Nuevo Cine Latinoamericano in Havanna
---
Interview mit Jeanine Meerapfel | Jüdisches Filmfestival Berlin | Brandenburg | Jetzt auf Youtube ansehen